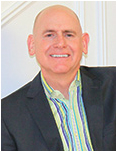 Jordan Rosenstrach
President/Publisher
Jordan has been working in the drug store and supermarket trade publishing industry for over 25 years. He started Millennium Media in 1998 and attends about 20 industry trade events each year. He has an Advertising degree from Syracuse University.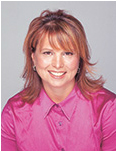 A journalism graduate of Syracuse University, Faye is a reporter specializing in health and beauty care. Her articles appear in Women's Wear Daily, Crain's New York Business, Food and Beverage Marketing and Stores Magazine.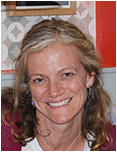 Amanda Baltazar is a freelance writer who writes about drugs, retail, food and beverage and sometimes the intersection of all three. A journalist for 20 years, she writes mostly for trade magazines and lives in the soggy Pacific Northwest, with her husband and daughter.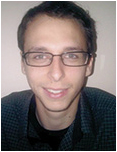 Based in Atlanta, David Frederick is a freelance writer and editor who specializes in retail pharmacy, healthcare, technology and media production. He is a journalism graduate of the University of Georgia and has experience working with CNN Productions, a top 50 accounting firm, and various publications.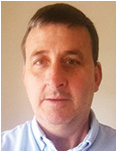 Mark Tosh is a journalist with 15-plus years of experience covering healthcare, retail and the pharmaceutical industry. He is a former executive editor at Drug Store News and also served as publisher of DTC Insights, a monthly newsletter focused on direct-to-consumer advertising of prescription drugs.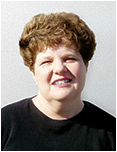 A journalism graduate of New York University and a two-time recipient of the Jesse H. Neal Award for feature-writing, Julie Ritzer Ross is a reporter and editor specializing in all aspects of business, including retailing, consumer goods and technology. Her articles have appeared in a multitude of industry trade magazines and association magazines.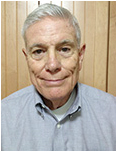 Based in Westchester County, NY, Roy White has covered for many decades the HBC, GM, food, drugstore and supermarket classes of trade as an editor for several publications including DrugStore Management and Non-Foods Management, as well as managing the research and educational functions for Perspectives Group and GMDC.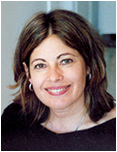 Paula Guzzo is a communications consultant based in Central New Jersey. She has over twenty years experience working with major corporations on various projects.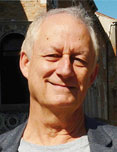 A journalism graduate of the University of Georgia, Jim Frederick has been covering health care, pharmacy and retail business issues for more than three decades in New York, Chicago, Cleveland and Atlanta. Prior to that, he wrote about government policy, civic affairs, environmental impact issues and regional growth for Atlanta-area newspapers.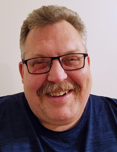 Michael has been a familiar fixture covering retail pharmacy since 2000, including tenures with Drug Store News and Own Brands Now. Before retail pharmacy, Johnsen was a globetrotter in pursuit of international television trade scoops for Video Age International. Today, Johnsen lives just outside of Hershey, Pa., where he is a freelance journalist and volunteer fire chaplain.
PUBLISHER
Jordan Rosenstrach
CONTRIBUTING EDITORS
Faye Brookman • Ann W. Latner • Julie Ritzer Ross
COPY EDITOR
Paula Guzzo
CREATIVE DIRECTOR
Anthony Gualano
Triton Design Studio
PRODUCTION MANAGER
Marianne Davis
VICE PRESIDENT, SALES AND CUSTOMER RELATIONS
Maureen Maher-Dominguez